Swimmers Smell Good Leave-In Conditioner 180ml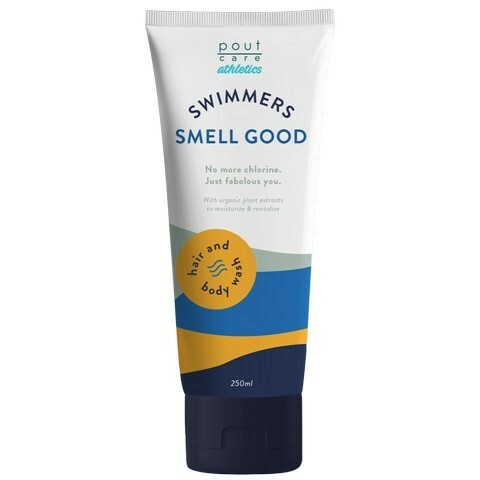 This convenient two-in-one product strips chlorine and salt away from hair and skin, while gently cleansing and moisturizing. When used regularly, it helps to prevent swimmers' green tint in hair. We also added organic Horsetail, Nettle and Matricaria extract that work in tandem to repair damage from chlorine exposure, while hydrating and regenerating hair and skin. It contains no sulphates or parabens and is suitable for all skin and hair types. 
Restore damaged, brittle hair to its former glory with Swimmers Smell Good Leave-in Conditioner. This product helps to strengthen and nourish hair, promoting healthy hair growth. It penetrates the hair shaft to prevent frizz and tangles, leaving hair soft and easy to manage without weighing it down. We also added organic Calendula, Elderberry and Alfalfa extract to protect against environmental and heat damage, with Bergamot oil to soothe irritated scalps. With a fun Pina Colada scent that evokes sunny days at the beach, swimmers will always smell good after this! Available in 180ml. Conditions and strengthens hair Repairs damaged hair & soothes irritated scalps Protects hair against heat & chemical damage With certified organic Calendula, Elderberry & Alfalfa extracts No sulphates and parabens No animal products or testing Suitable for all ages and hair types.